Lady Chatterley's Defendant & Other Awkward Customers
Essays by Horatio Morpurgo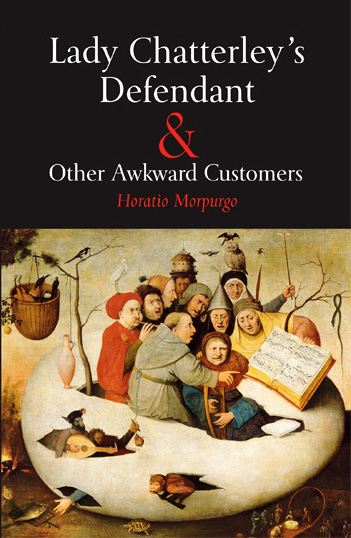 From Allen Lane, founder of Penguin Books, to students kettled in Whitehall, these essays celebrate the "awkward customers". The Lady Chatterley trial faced down an obsolete culture of deference, and helped free a generation for the changes that mattered. As a new culture of deference closes in, Morpurgo re-visits Paul Goodman on education, interviews the philosopher Mary Midgely and remembers the poet Ted Hughes.
Terry Eagleton on religion, the aspirations of a Kazakh 'Spice Girl' and the writings of Samuel Butler: each offers distinctive guidance in our post-9/11 world. Thomas Hardy expresses doubts about preparations for the 2012 Olympics. The campaign for a new marine reserve in the West Country is viewed through the shape-shifting reputation of Francis Drake and Charles Darwin's relationship with the sea.
Reporting, researching, reminiscing, reflecting: Morpurgo expands our vocabulary for social change.
20 x 13cm, 267 pages.
Price £8 plus p+p (which amounts to a total of £10 for UK, £12 for Europe, £15 for the rest of the world)
Or you can send us a cheque with a clear return address and you will receive the item within 28 days.
Just Press: Celebrating the unorthodox